As our students move on to a new stage of education, their development in the Modern Hebrew language and as global citizens is only a beginning.  Teens can stay connected through events (in-person and online), information sharing, and play an active role in encouraging current students and faculty at Hebrew Public schools.   Participation is free and easy and includes:
Virtual Hebrew lessons

Alumni leadership experience in Israel

Volunteering

Internships
The benefits of the alumni association
Ready for the ultimate alumni experience?
This three-week journey through Israel takes an experiential approach to education rooted in cultural and language immersion, peer exchange, and inquiry-based learning. Geared to Hebrew Public alumni currently in 11 and 12 grade in high school, this program targets those who want to hone their leadership skills and dive deep into understanding Israel.  
Participants will be exposed to an array of narratives, cultures, and educational themes within Israel through purposeful encounters and hands-on project-based learning that empowers them to think critically, form opinions, and establish a meaningful connection to Israel, regardless of what aspects of Israel most resonate with them.
This leadership development experience includes:
• Personal and professional development through workshops, activities, and individualized learning
• Travel, adventure, and cultural programming
• Volunteering with Israeli youth
• Hebrew language immersion
…and more!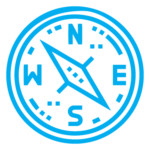 Connect with nature at the beautiful agricultural youth village of Ben Shemen where you'll get hands-on milking cows, riding horses & gaining a love of land!
Dig into the past with a hands-on archaeological excavation at Beit Guvrin.
Camp overnight in a Bedouin tent…experience their amazing hospitality, plus a memorable sunset camel ride!
Get to know the different cultural and religious groups of Israel through firsthand encounters and visits to important holy places and landmarks for the Jewish people, Christianity, Islam, Bedouins, Druze, Ethiopian Israelis, Bahai, and more.
Explore the history of the Golan Heights on an off-road jeep tour and gain a geography lesson while learning about and viewing Israel's neighbors. 
Visit a peacebuilding initiative in Eshkol while uncovering the challenges and potential for Israel's sensitive geographic location in the world.
Float in the salty waters of the world-renowned Dead Sea.
Navigate the unbeatable starry skies of Mitzpe Ramon with the trained eye and resources of a professional astronomer.-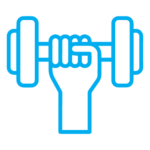 Get in shape with a variety of exciting, challenging, and beautiful hikes including:

Masada – hike to the ancient fortress of Masada
Ein Gedi Nature Reserve – a desert oasis
Nahal Havarim – experience a nighttime hike under starry skies!
Mt. Arbel – enjoy incredible views of the Sea of Galilee
Nahal Jilaboun Canyon – cool down with a wet hike to see beautiful waterfalls
Ben Shemen forests – known for their incredible running trails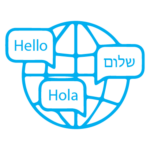 Grow your language skills with bi-weekly Hebrew classes that feature regular immersive learning experiences and conversation partners…plus, opportunities to learn and apply the basics of Arabic.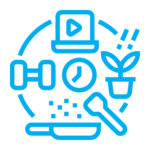 A range of food tours
Cooking workshops
Surfing lessons
Krav maga (Israeli martial arts)
Hydroponic gardening
Animal care
and so much more…
I appreciate the opportunity that you all gave me. I got to visit Israel for a second time, not many people that look like me can say that.
I was deeply inspired by my time with Talma and hearing the stories of the kids and workers here. Bringing people not only to tourist attractions but to the reality of Israel was meaningful and important.
I was given the opportunity to help underprivileged kids at a youth village improve their English skills. I was also able to develop my leadership skills and learn about the history of this country. Thank you again and I got y'all some souvenirs!