Imagine a group of awkward teenagers forced to interact with peers they never met. Do you remember being this age?  One school has students wearing their school uniform, while the other school wore sweatshirts and jeans. One school from Brooklyn, NY and the other from East Brunswick, NJ. Both from different worlds but have two things in common – both are from one school network, Hebrew Public and are traveling to Israel. 
One of the most exciting ways that our students learn about Israel and the Hebrew language is by taking our 8th graders on a trip to Israel— what better way to learn and experience one's culture, than to visit the country!  
Last year, we took our first cohort of 8th graders on a once in a lifetime trip to Israel. They ate Israeli food, practiced their Hebrew, visited the Dead Sea, rode on camels and completely immersed themselves in Israeli's deep and rich culture. This year, Jessica Lieberman, our Director of Israel Studies decided to spice things up and do things a little differently. The two schools taking the trip – Brooklyn's Hebrew Language Academy Charter School and Hatikvah International Academy in East Brunswick, New Jersey – had the opportunity to meet one another prior to their trip! We incorporated lessons from last year and added a pre-trip orientation focused on global citizenship, Israeli culture and what to expect when traveling to another country.
We invited  Sarah  Stone to facilitate,  trip chaperones from each school and our keynote speaker for the day was Jamie Williams. Ms. Stone is an American-Israeli educator/facilitator dedicated to bringing youth together to develop empathy and advocacy skills to enact change in their society.  Jamie Williams, a member of the NYS Assembly joined us to speak to our students about diversity in Brooklyn and their upcoming trip.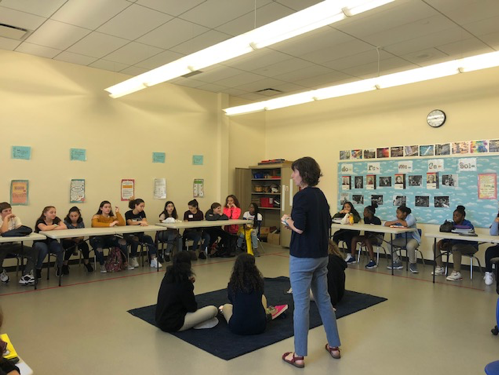 Ms. Stone had the students participate in icebreaker exercises by asking them to stand next to someone that they didn't know, share their name and a characteristic about themselves. She asked questions to prepare them for their trip; which languages and religions they will learn in Israel, what can they expect to learn from other cultures and a challenge they may face on the trip. The best response was being without Wi-Fi or the video game, Fortnite – what an ironic answer coming from a 13-year-old!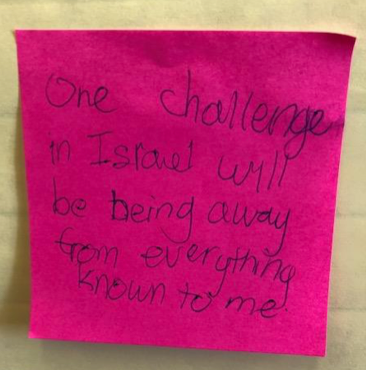 These exercises and questions required the students to step out of their comfort zone and connect with students from a different school and background, which is essentially what they will be asked to do while in Israel.  As we observed the students during these exercises, you can see that they began to feel more at ease when they realized that students they never met before had the same responses to how they feel about the trip and what they wanted to learn or experience.   
Thank you,  Jessica, Sarah, and Jamie for your encouragement and support, and for ensuring that our students are prepared to embark on this journey that we are sure they will never forget.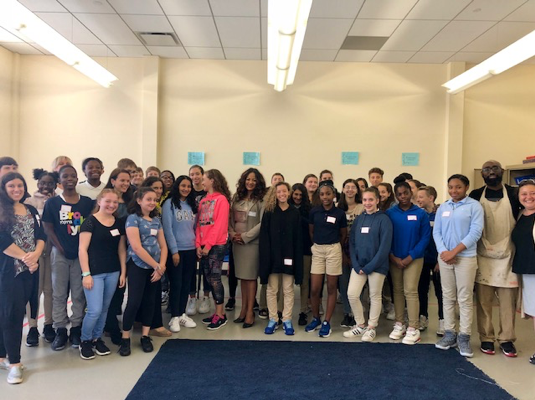 Stay tuned for blog posts and photos of our students making their way through Israel's most prominent cities!
By Elisabeth Castera
https://hebrewpublic.org/wp-content/uploads/2017/03/hebrew-public-logo-136.jpg
0
0
Elisabeth Castera
https://hebrewpublic.org/wp-content/uploads/2017/03/hebrew-public-logo-136.jpg
Elisabeth Castera
2018-10-23 14:15:10
2020-03-19 19:21:25
Two Schools and An Upcoming Trip to Israel