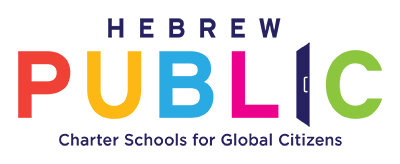 Website Hebrew Public
About Hebrew Public 
Hebrew Public (formerly the Hebrew Charter School Center) is a national network of public charter schools with the following unique characteristics:
Racially and economically diverse schools (we are a member of the National Coalition of Diverse Charter Schools)
A focus on global citizenship, helping students become empathetic, ethical, intellectually curious young adults committed to solving the world's problems
A dual language partial immersion program in Modern Hebrew with an accompanying focus on the study of Israel
Reporting to the Director of Operations, the Operations Manager is responsible for managing the non-instructional operations of the school. As a key member of the school-based team, this role is responsible for creating daily operation systems and overseeing maintenance of the facility and general office projects.
Responsibilities: 
Daily Operations Management
Develop daily systems and procedures to ensure seamless execution of all school operations, including, student transportation, attendance, school food, school safety plans and facilities management
Implement effective main office systems to ensure maximum efficiency
Create a welcoming environment, answer phone calls, respond to electronic communication, maintain student files, and greet students, staff, and visitors
Complete other tasks as assigned to support the mission of the school
Student and Family Engagement
Provide customer service and positive support to all school staff, students and parents
Build strong relationships with staff and families to support student academic achievement
Assist and support all internal and external school events
Manage student enrollment and registration process
Management
Directly manage and coach an operations coordinator
Build and Manage relationships with Key Stakeholders (Families, School Staff, Students, Charter School Office, Vendors and Hebrew Public Staff)
Train all school staff in daily procedures by ensuring operational systems are implemented with fidelity by all staff members and by giving feedback to stakeholders when systems are not meeting school needs
Qualifications Include: 
Attention to detail: Thinks critically about the details of a task at hand
Flexibility: Ability to adjust expected tasks and schedule to the updated priorities
Independence: Can work independently, be assertive, and make thoughtful decisions about projects
Collaborative: Works with teammates and is responsive to feedback. Willingness to go above and beyond the requirements of the job to be innovative and support the organization
Required: 
Have a Bachelor's degree and 4-6 years of related work experience
Have exceptional communication skills – verbal and written;
Prior Charter School Experience is preferred, but not required.
https://hebrewpublic.org/wp-content/uploads/2017/03/hebrew-public-email-logo.png
164
400
Jino Arielly
https://hebrewpublic.org/wp-content/uploads/2017/03/hebrew-public-logo-136.jpg
Jino Arielly
2019-03-22 17:51:13
2019-03-27 11:09:26
Operations Manager