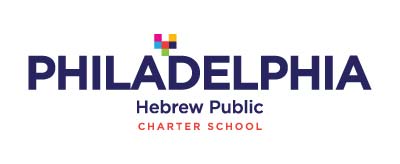 Website Philadelphia Hebrew Public
Location: 3300 Henry Avenue, Philadelphia, PA
Start Date: Summer 2019
Network Website: www.hebrewpublic.org
School Website: www.philadelphiahebrewpublic.org
Apply: Email resume and cover letter to info@philadelphiahebrewpublic.org
About the Organization:
Hebrew Public Charter Schools for Global Citizens. Hebrew Public is a national network of diverse-by-design public charter schools that teach children of all backgrounds to become productive global citizens. Our schools are models of racial and economic integration, academic excellence, and foreign language learning.
Hebrew Public's network currently contains thirteen schools in four states and the District of Columbia, serving more than 2,500 students. In New York City, we serve as the Charter Management Organization for schools in Brooklyn and Harlem.
The network's first school in Philadelphia, Philadelphia Hebrew Public plans to open in August 2019, serving 156 students in kindergarten and 1st grade. The school will add a grade level each year until it ultimately serves grades K to 8 in the 2026-27 school year. PHP will provide students with a sophisticated core curriculum in English Language Arts, mathematics, Modern Hebrew, the sciences, social studies, art/music, and physical education.
About the position:
This is an exciting time to join Philadelphia Hebrew Public and serve as a founding Operations Coordinator. Join a remarkable community of educators and social changemakers who are passionate about meaningful integration and global education and are relentlessly committed to ensuring students from all backgrounds attain high levels of academic achievement. We select individuals who share our vision and are willing to put in the hard work to achieve it. Reporting to the Director of Operations, the Operations Coordinator is responsible for supporting the non-instructional operations of the school. The Operations Coordinator is a member of the school's operations team and helps maintain a friendly, safe, and professional school environment.
Job Responsibilities:
Administrative
• Engaging in office reception activities such as: fostering a welcoming environment, answering phone calls, responding to electronic communication, completing copy requests, maintaining files, and greeting students, staff, and visitors
• Managing late arrivals and updating dismissal changes
• Assisting with main office aesthetics, event execution, and vendor communication
• Collection of attendance and meal tracking sheets and other administrative duties as required
• Other tasks as assigned to support the mission of the school
Student and Family Engagement
• Foster an attitude of cooperation and positive support with all school staff and parents
• Build strong relationships with staff and families to support students
Communication
• Communicate effectively with school leadership, staff, and families in person and in writing, including via email, social media, and electronic newsletters
• Review and distribute mail/school email/phone calls to appropriate staff
• Duplicate, coordinate and distribute notices and curriculum materials as directed by supervisor
Qualifications:
• Attention to detail: Think critically about the details of a task at hand
• Flexibility: Ability to adjust expected tasks and schedule to updated priorities
• Independence: Can work independently, be assertive, and make thoughtful decisions about projects
• Collaborative: Work with teammates and be responsive to feedback. Willingness to go above and beyond the requirements of the job to be innovative and support the organization
Minimum Requirements:
• 1 to 3 years of experience in an office environment;
• Proficiency with computers and Microsoft Office applications;
• Experience working with children and/or families; elementary age preferred.
Compensation and Benefits:
Salary and benefits will be competitive and commensurate with experience.
Hebrew Public is committed to building a diverse team that reflects the communities we serve. Candidates of color and those from backgrounds that are underrepresented in school leadership roles are particularly encouraged to apply.
https://hebrewpublic.org/wp-content/uploads/2018/06/Philadelphia-Hebrew-Public-Logo-400x164.jpg
164
400
Jino Arielly
https://hebrewpublic.org/wp-content/uploads/2017/03/hebrew-public-logo-136.jpg
Jino Arielly
2019-04-11 12:31:41
2019-04-11 14:48:19
Operations Coordinator