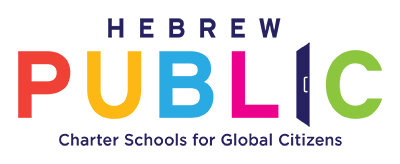 Website Hebrew Public
About Hebrew Public: 
Hebrew Public (formerly the Hebrew Charter School Center) is a national network of public charter schools with the following unique characteristics:
Racially and economically diverse schools (we are a member of the National Coalition of Diverse Charter Schools)
A focus on global citizenship, helping students become empathetic, ethical, intellectually curious young adults committed to solving the world's problems
A dual language partial immersion program in Modern Hebrew with accompanying focus on the study of Israel
About the position:
Reporting to the Director of Operations, the Operations Associate is responsible for supporting the non-instructional operations of the school. The Operations Associate is a member of the school's operations team and helps maintain a friendly, safe, and professional school environment.
Responsibilities include: 
Administrative
Engaging in office reception activities such as: fostering a welcoming environment, answering phone calls, responding to electronic communication, completing copy requests, maintaining files, and greeting students, staff, and visitors
Updating dismissal changes
Assisting with main office aesthetics, event execution, and vendor communication
Collection of attendance and meal tracking sheets and other administrative duties as required
Other tasks as assigned to support the mission of the school
Student and Family Engagement
Foster an attitude of cooperation and positive support for all school staff and parents
Build strong relationships with staff and families to support students
Communication
Communicate effectively with school leadership, staff, and families
Review and distribute mail/school email/phone calls to appropriate staff
Duplicate, coordinate and distribute notices and curriculum materials as directed by supervisor
Qualifications Include: 
Attention to detail: Thinks critically about the details of a task at hand
Flexibility: Ability to adjust expected tasks and schedule to the updated priorities
Independence: Can work independently, be assertive, and make thoughtful decisions about projects
Collaborative: Works with teammates and is responsive to feedback. Willingness to go above and beyond the requirements of the job to be innovative and support the organization
Required: 
Preference for 1 to 3 years of office experience.
Experience working with elementary school children is preferred, but not required.
Proficiency with computers and Microsoft applications is required.
https://hebrewpublic.org/wp-content/uploads/2017/03/hebrew-public-email-logo.png
164
400
Jino Arielly
https://hebrewpublic.org/wp-content/uploads/2017/03/hebrew-public-logo-136.jpg
Jino Arielly
2019-03-22 21:43:50
2019-03-27 11:09:49
Operations Associate