Israel Studies Advisory Council
The Israel Advisory Committee serves to offer strategic guidance to the Israel Studies program for all network schools. The new council, comprised of eight members from various education backgrounds, also guides the organization as it expands to serve an increasing number of middle school students. Some features of our Israel Studies program that the council supports include: the history and culture of Israel; the diversity among its peoples; Israel's geography and resources as well as complex issues that the Israeli society faces.  See the press release here.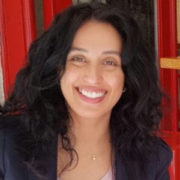 Dr. Galia Avidar
Dr. Galia Avidar is an independent researcher and consultant to Jewish and general educational institutions.  She holds nearly 20 years of experience in education and brings a unique blend of knowledge and practice in teaching, administration, and research. Her research, a comparative case study, examined how the intractable Arab-Israeli conflict influences teaching and learning in three Jewish day high schools in the US representing three different populations. Utilizing findings from her research, Dr. Avidar develops curriculum and teaches courses on the Arab/Palestinian-Israeli conflict. Prior to her doctoral work, she was the Director of International Programs at the Jewish Federation of Los Angeles, managing over two dozen schools through the Tel Aviv-Los Angeles Partnership. She has taught in a variety of educational settings, developed a comprehensive, interdisciplinary approach to educational engagement with Israel and Diaspora, and designed an online Jewish and Israel education teacher training curriculum. Dr. Avidar holds a PhD in Jewish Studies and Education from New York University.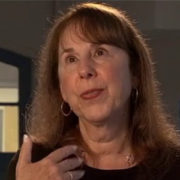 Jan Darsa
Jan Darsa is the former director of Jewish education at Facing History and Ourselves. She facilitates workshops, institutes, and other professional development programs for teachers across the country and in Israel and provides follow-up consultations for individual teachers and schools. She has developed a curriculum designed for educators in Jewish day schools and supplementary schools entitled "Jews of Poland". She previously taught English and social studies in public, private, middle and high schools and at Tufts University. Darsa earned a bachelor's degree from the University of California at Berkeley and a master's degree in education from Boston University. She also studied Hebrew and Jewish Studies at the World Union of Jewish students in Israel. She was also a Jerusalem Fellow studying education and Jewish studies and a scholar-in-residence in South Africa. She was a Covenant Award winner in 2010.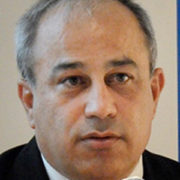 Mohammad Darawshe
Mohammad Darawshe is the director of planning, equality and shared society at Givat Haviva Educational Center and faculty member on the Shalom Hartman Institute Jewish-Arab Research Team. He previously served as co-director of The Abraham Fund Initiatives and as elections campaign manager for the Democratic Arab Party and later The United Arab List.
Darawshe received the Peacemakers Award from the Catholic Theological Union, and the Peace and Security Award of the World Association of NGO's, and was Leadership Fellow at the New Israel Fund. In 2008, Darawshe was elected as a city council member in his hometown Iksal. In 2009, he served as a member of The National Committee which drafted Israel's Coexistence Education policy. He holds a bachelor's degree from The Hebrew University in Jerusalem and a master's degree in public administration from Hartford University. He lives in Iksal with his wife and four children.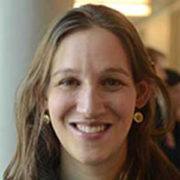 Dr. Rachel Fish
Dr. Rachel Fish is the Senior Advisor and Resident Scholar at the Paul E. Singer Foundation. Previously, she was the Associate Director of the Schusterman Center for Israel Studies at Brandeis University. She completed her doctoral degree in the Near Eastern and Judaic Studies department at Brandeis University in 2013. Her dissertation, "Configurations of Bi-nationalism: The Transformation of Bi-nationalism in Palestine/Israel 1920's-Present," examines the history of the idea of bi-nationalism and alternative visions for constructing the State of Israel. She has worked as an educator and consultant in various capacities in the Jewish community and higher education, teaching about Zionism and Israeli history at Brandeis University, Harvard University, UMASS Amherst and adult education programs. In 2015, she held the Rohr Visiting Professorship at Harvard University, where she lectured on modern Israel and received the Derek Bok Certificate of Teaching Excellence.
Dr. Marcia Grayson
Dr. Marcia Grayson 
serves as the Director of Hatikvah International Academy Charter School since 2012.  She has developed the school into a K-8 high achieving public education alternative with a fully authorized International Baccalaureate (IB) Middle Years Programme, serving 450 students.  She recently facilitated the school's second five-year State of NJ renewal and approval for the school to expand by adding a third classroom to each grade level for a total enrollment of 650 students.
Marcia earned her doctorate in educational administration from Seton Hall University in 2002 after serving as a K-12 special educator for 11 years. Other roles she has held include: preschool through high school principal of a public special needs school; a public alternative high school principal, and a K-12 curriculum specialist and supervisor both in the U.S. for 4 years and later at the American International School in Israel for 4 years. She was Head of School for an IB Middle Years and Diploma Programme in the U.S. before becoming one of the first developers and teachers of IB online professional development, and face to face resource development for IB professionals in Cardiff, Wales. She has taught graduate courses in professional writing and presentation design at Chatham University in Pittsburgh, PA and at University of Maryland in their graduate school of educational technology.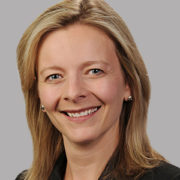 Lucy Kurtzer-Ellenbogen
Lucy Kurtzer-Ellenbogen is the director of the Israeli-Palestinian conflict program at the U.S. Institute of Peace, focusing on both policy-level and grassroots peacebuilding efforts in the Israeli-Palestinian and broader Arab-Israeli arena.  She has authored chapters on Israeli and Palestinian religious peacebuilding efforts, and frequently presents in a variety of media, academic, and policy forums. She joined USIP in 2010 having worked with the U.S. Department of State as an Arabic language specialist, and previously at the Kennedy School of Government's Middle East Initiative, managing work on the Israeli, Palestinian, and Saudi Arabian portfolios. Trained in sociolinguistics and Middle East studies, and proficient in Hebrew and Arabic, her graduate research focused on political and social identity in Arabic discourse, with an emphasis on the Arabic language press of the Arab citizen community in Israel.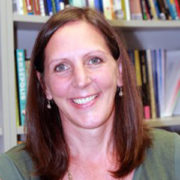 Dr. Maia Sheppard
Dr. Maia Sheppard is Assistant Professor of Curriculum and Pedagogy and Coordinator of Secondary Education in the Department of Curriculum and Pedagogy at the George Washington University's Graduate School of Education and Human Development. She teaches courses in secondary social studies education and teacher leadership in the M.Ed. program, and a research seminar in the doctoral program. Her research draws on sociocultural theory to study the teaching and learning of difficult histories and the development of commitments to community and civic engagement among preservice teachers. She earned her doctorate in curriculum and instruction from the University of Minnesota with a specialization in secondary social studies education.