Your support makes our work possible. Please give today to:
Open new dual-language English-Hebrew charter schools — from New York to Los Angeles
Invest in professional development for general and Hebrew studies teachers so that our students are taught by the very best in the profession
Teach over 3,150 children in our schools today to speak, read and write Modern Hebrew with ever-increasing proficiency
Help us grow our national enrollment to more than 10,000 students across the country
When you give to Hebrew Public, not only do you get the satisfaction of knowing you've truly made a difference in the education of children all across America, you'll also receive our sincere Thank You with exclusive gifts:
Make a donation of $100 or more,
and you'll receive a set of beautiful Hebrew Public greeting cards with pictures of our students.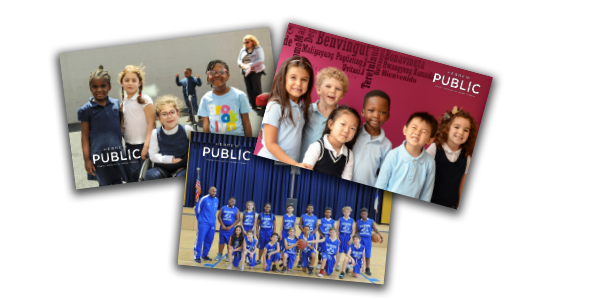 Make a donation of $250 or more,
and you will receive our exclusive, one-of-a-kind tote bag.
TODAH RABAH!!!
(Thank You Very Much!!!)